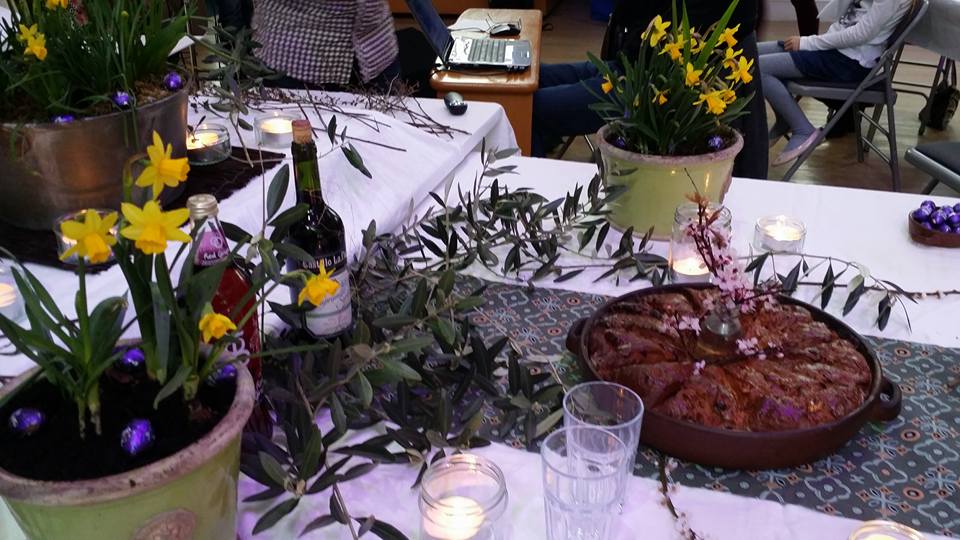 On Easter Sunday we came together to celebrate new life with a God who truly loves us! The resurrection and life of Jesus Christ!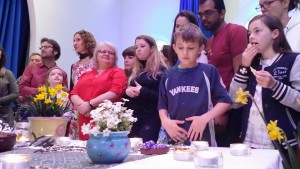 We also learnt about the traditional Passover meal that Jesus and His disciples partook in at The Last Supper.  As a Jew, Jesus was required, under the Law of Moses, to celebrate the Passover every year, to remember the Exodus from Egypt.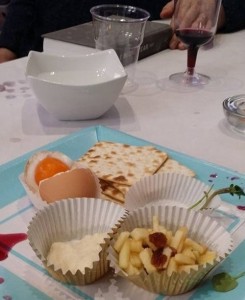 It was great to understand all the different elements, from toasting the four cups of wine that represented four promises made to Israel, to the meaning of the unleavened bread, bitter herbs in salt water, hard boiled egg, horseradish and fruits!
Jesus said: "I have eagerly desired to eat this Passover with you before I suffer.  I will not eat it again until it finds fulfillment in the Kingdom of God." ~Luke 22:15-16
We then celebrated with our very own spit roast lamb, cooked especially in the Brighthelm Gardens and feasting in the Café!