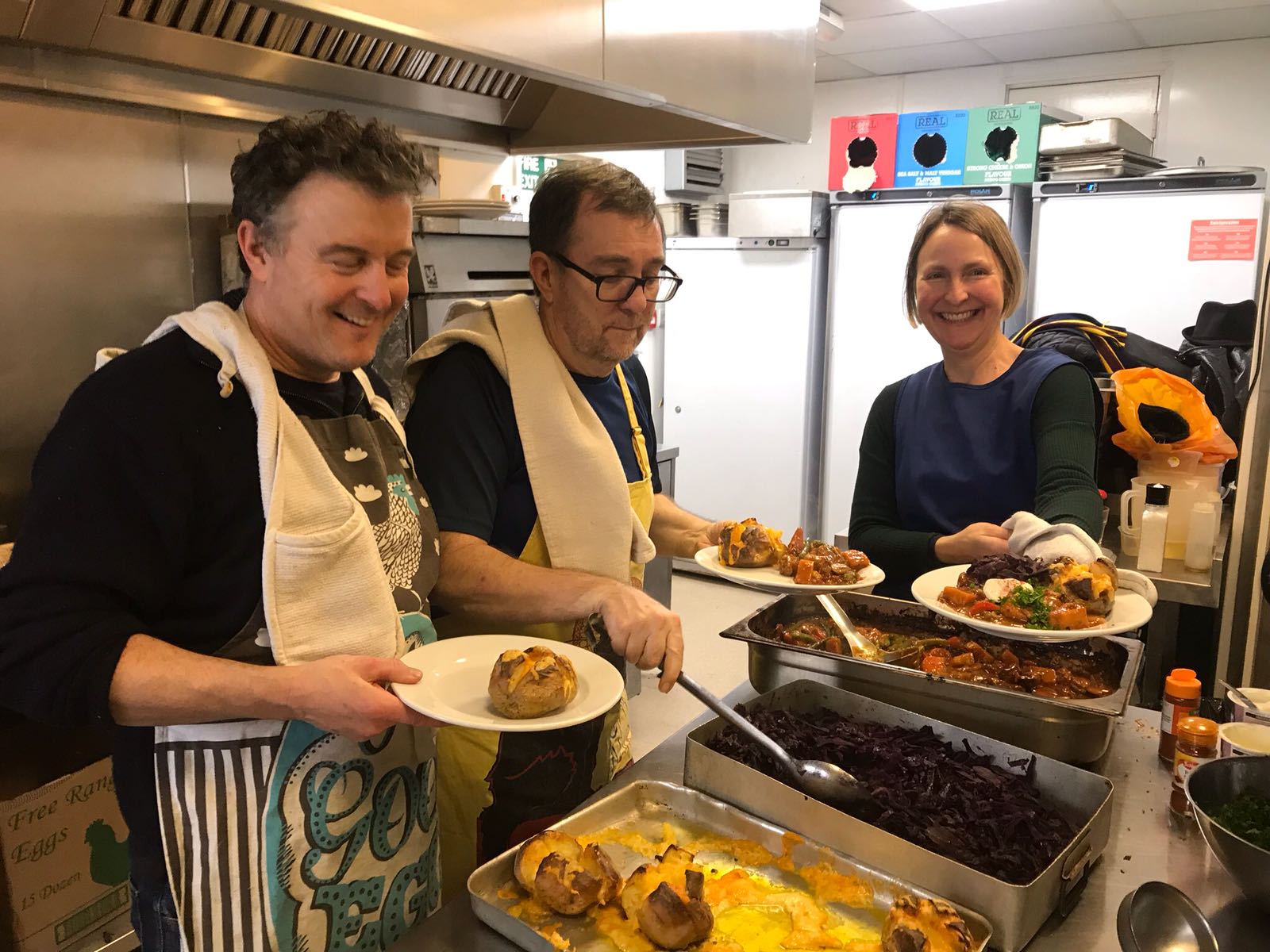 On the first Sunday of every month we open our doors at Brighthelm Community Centre and welcome people to join us for hot nutritious food! Between 1.30-3.30pm, a team of volunteers serve in our very low cost cafe, which is overseen by City Gate Church.
This month, the team served 70 meals, which included a delicious sausage casserole, jacket potato, cheese and red cabbage! There was also a variety of home made cakes available.
Everyone is welcome… for £1 you can get unlimited hot drinks, a hot main meal and a dessert.  Sandwiches are also sold separately for 30p.
Our next Drop-In cafe is on Sunday 4th March, 1.30-3.30pm.
We're always looking for volunteers, so if you would like to help in future please get in touch with the City Gate Church office.