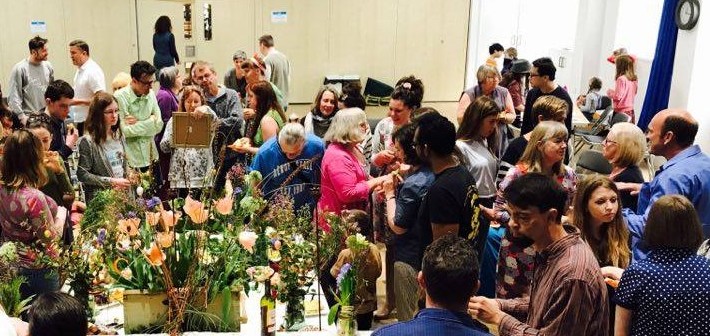 Throughout the week of 9th-16th April City Gate Church re-enacted the events of Easter.
On Palm Sunday people cycled in convoy from the Rose Garden at Preston Park to Brighthelm, where they were recieved by the waving of branches!
On Maundy Thursday family groups were invited to hold a passover / last supper in their homes… washing each other's feet, discussing 'who is the greatest?' eating great food and having a time of fellowship. Everyone then gathered at Hollingbury F…ort in the evening (AKA garden of Gethsemane) for contemplative prayer, followed by… the striking off of the high priest's servants ear, and a live arrest of Jesus!
On Good Friday, we gathered at the secret walled garden next to Preston Manor… where Peter denied Jesus on trial, before the crucifixion. Taize worship and prayer followed at The Dip with the eating of 'Ravens' hot cross buns!
The week's events finished with Easter Sunday, a celebration of JOY and thanksgiving – with singing, drumming, dancing and an Easter egg hunt… Jesus is alive!!