We are a strongly relational community in Brighton, wholeheartedly committed to following Jesus, experiencing more of God's love, being transformed by the power of his Spirit and being equipped to share the good news of the kingdom of God, in words and actions.
November 18 @ 10:30 am
-
1:00 pm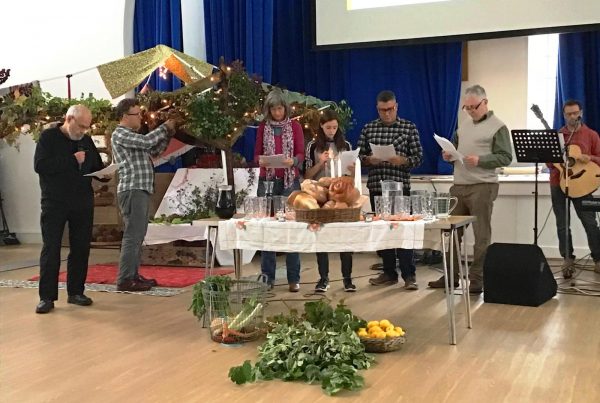 Today we celebrated Sukkoth 'Feast of Tabernacles' with family, friends and visitors! Thank you Noel Moules for making this Jewish festival come alive! With passion and enthusiasm we danced for JOY and feasted together around the table.