Movement In Worship (MIW) is an international network of passionate, dynamic and creative worshippers.
Our vision is to be contagious:
To raise the profile of creativity in worship by modelling and inspiring others in movement and dance.  We have danced and taught at Churches, events and conferences throughout the UK and all over the world. We specialise in releasing people into freedom to worship creatively with the whole of who they are; body, mind and spirit.  We see ourselves more as a community of worshippers, a family of families, rather than a ministry or organisation.  MIW is led by Andy Au (Founding Director) and Kirsty Hallett (Director).
The origins of MIW were in the early 1980s when much to his surprise Andy Au found himself led by God to move and dance in worship.  This was not the usual 'floaty feminine' style that often depicts worship dance, but a man moving as a man before God giving everything with no dance background – raw, powerful and strong.  MIW foundations and formation coincided with the formation of City Gate Church Brighton.  MIW has been an integral part of City Gate Church right from the beginning.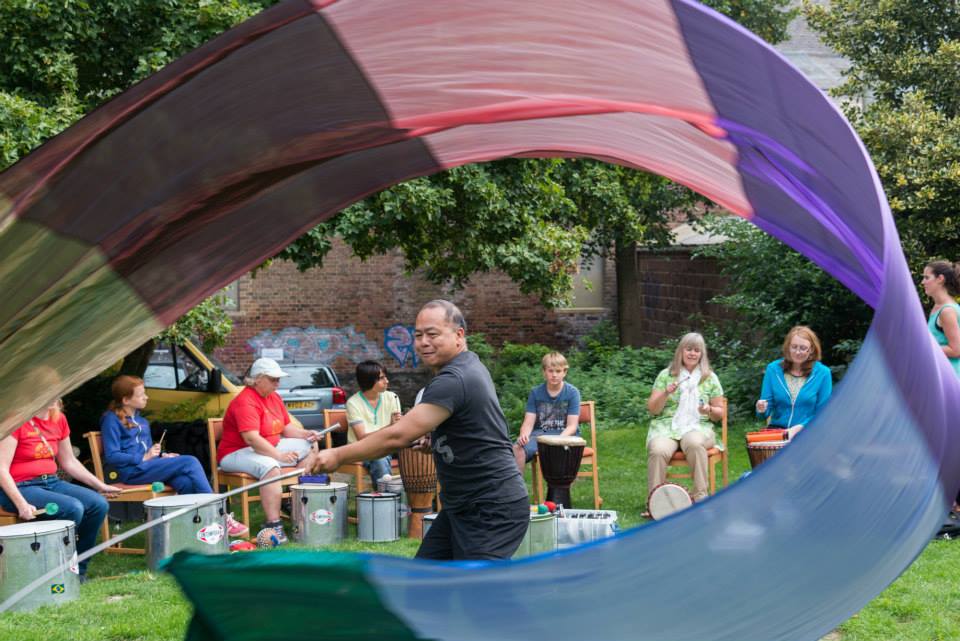 Over the years the Movement in Worship family has grown nationally and internationally as people have caught the vision to worship God with everything in their unique way and to release others to do the same.
We see journeying with God as a continuous flow with two main directions which are intrinsically linked: "Worship – breathing in" coming into Gods presence and "Mission – breathing out" taking Gods love and presence out to the world.  In recent years our vision for worship has been expanded to reflect this. Firstly, we've been developing inclusive creative worship events called …Stepping Beyond to go deeper into Gods presence.  Secondly, using worship in mission, by taking intercession and worship out onto the streets.