At our online members meeting last year we spent time discussing what people wanted in terms of our gatherings as we moved forward. Many people said they had really missed "worshiping together".
In response to this we're holding a Creative Worship evening on Saturday 29th Jan from 6.30-8pm using the One Church Florence Road venue – this will be our gathering that weekend.  It's also a collaboration with Movement in Worship and it will be a hybrid (online and in-person) event as the last 1.5 hours of a 24-hours online global Worship Wave that we're hosting.
At the Brighton Creative Worship evening our good friends Tim and Ann O'Hare are coming to lead the musical worship so there should be opportunity to have a great sing together – classics and some new songs. There will hopefully also be some additional creative elements – maybe some craft, liturgy, percussion, dance etc .
Come and worship with us in person – we're so looking forward to worshiping together with people in the same room, whilst others can join from across the world online.
As much as we want things to be normal and relaxed, we also want to keep everyone safe from Covid, therefore please don't attend if you have symptoms and please do a lateral flow test before attending.
Please also wear face masks on arrival and you then have the choice to keep them on or remove them during the time.
We'll make sure the the venue is well ventilated – so bring an extra jumper / coat incase it's chilly.  We'll also have an area for people who want to keep a safe distance / only be near people wearing masks.

Here's more details …
https://miw.org.uk/events/worship-wave-live-hybrid-event-brighton-uk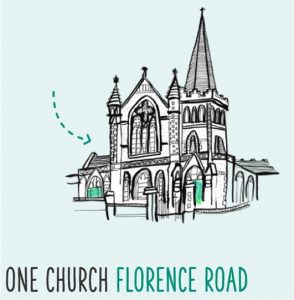 To get involved with the whole 24hrs of worship please see details below and register to sign up online!
Online via Zoom
Friday 28th January – Saturday 29th January 2022
8pm -8pm (UK Time)
Following the success of our first Worship Wave in April 2021- we have listened to you and God and feel it is right to put on another 24 hours of continuous worship.
We would love for you to join us again and invite others; for this free participatory worship event facilitated by our own Movement in Worship Team from across the Globe – each bringing their own uniqueness to the sessions.
Already we have 80 people signed up from Germany, UK, Norway, Ireland, Austria, Australia and USA.  To take part simple REGISTER NOW.
Registration is quick and does not commit you to a particular time.  You can attend for as much or as little of the 24 hours as you like, using the same Zoom link.
Zoom link will be emailed following registration.